The fall finally came, and we couldn't be more excited because, for many vapers, it means incorporating some new delicious autumn flavors into their vaping routine! Are you looking for some thrilling vape blends yourself? Check out our list of the best fall e-liquid flavors and choose your favorites!
Our favorite vape juices for the fall
1. The One Apple Cinnamon by Beard Vape Co
What goes well with apples? Yes, cinnamon! Add some donut flavor, and you have a truly mouthwatering blend that will satisfy your sweet tooth in no time. With each puff, you will be hit with a sugary deliciousness and a hint of your favorite cereal. That's how the perfect autumn day tastes like! You will simply love The One Apple Cinnamon by Beard Vape Co.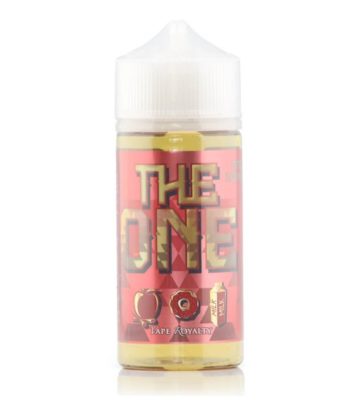 2. Bad Apple by Bad Drip Labs
The autumn time is known for its delicious apple pies, and if you want to keep tasting this rich and juicy fruit, there's no better choice than Bad Apple by Bad Drip Labs. This expertly formulated e-juice is the real deal, combining sweetness, sourness, and crispness of the best autumn apples into each and every puff.
3. Fried Cream Cakes by Liquid EFX
Just imagine a delicious yellow sponge cake and its rich sweet vanilla cream filling. Sounds great, right? And then picture it getting deep-fried and gaining a dusting of delicate powdered sugar. Yes, that is perfection! And now you can taste it all thanks to Fried Cream Cakes by Liquid EFX. This excellent vape juice allows you to enjoy your favorite dessert all the time, without worrying about calories! Just breathe in and feast your taste buds.
4. Sugar Cookie by Glas Basix
If the summer is ice cream time, then fall is definitely ruled by the cookies! Of course, among our favorite sweet blends, you'll find Sugar Cookie by Glas Basix, which charmed us with the combination of freshly-baked buttery snickerdoodles and the best autumn spices. Thanks to the heady mix of aromatic cinnamon, rich sugar, and a refreshing dash of salt, you won't get enough of this one!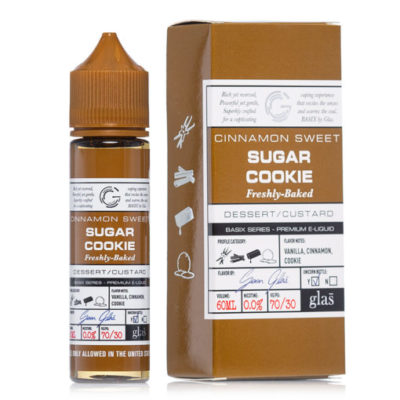 5. Smash Mouth by Humble Juice Co
Smash Mouth by Humble Juice Co is a genius combination of such delicious flavors as strawberries, vanilla custard, and graham crackers. This wonderful blend will delight any vapers who love sweet flavors, which are balanced by slightly sharp fruit extracts. With the very first inhale of Smash Mouth, you will taste rich strawberry, combined with the creamy flavor of vanilla custard and enriched by the buttery graham cracker.
6. Cookie Butter by Propaganda Vape Pink
Is there anything better on a chilly autumn day than the smell of freshly baked cookies? We don't think so! Well, sadly, we can't bake cookies every day, but we certainly can enjoy the heavenly taste of Cookie Butter by Propaganda Vape Pink. This astonishing blend combines the aroma of freshly baked oatmeal cookies with the richness of brown sugar and your favorite fall spices. And everything is completed by the wonderful creaminess of the milk.
7. Snickerdoodle Crunch by Taylor Desserts
How about vanilla bean ice cream in the fall? Why not! Just make sure your ice cream is complemented by two delicious and rich snickerdoodle cookies. Add some dusting of cinnamon and warm brown sugar and you'll get another vape juice flavor you won't be able to put down. Choose Snickerdoodle Crunch by Taylor Desserts!
8. Killer Kustard by Vapetasia
Vapetasia is known for its delicious Killer Kustard line, which is full of fruity and fragrant blends. However, for the autumn time, we definitely prefer the main star of this custard vape juice series with its lovely vanilla custard aroma. The taste of Killer Kustard e-liquid is perfectly balanced – it introduces both sweet and savory flavors without overpowering your taste buds. A match made in heaven!